Dr. Chuck highlights HPSA resources at the Central Regional pre-health advisors conference.
Emil Chuck, Ph.D., Director of Advising Services for the Health Professional Student Association, will introduce pre-health advisors to two new HPSA resources for aspiring health professionals. Presentations on the Treating Trans Patients course and the Situational Judgment Test Workshop based on the 2022 HPSA/SDN SJT Experience Survey will be featured during the CAAHP Regional Meeting on April 19-22 in Milwaukee, Wisconsin.
Launched last year, the Treating Trans Patients course now has over 100 enrollees and features over nine hours of Transgender voices.
"This course emphasizes the competencies and knowledge needed to care for the diverse LGBTQ and Trans patient population with compassion and empathy despite the political barriers facing providers. Transgender providers and pro-trans health guidance are highlighted to inspire more students to learn about being better allies and physicians. It also includes advice for undergraduate advisors to be better allies as well."
Dr. Chuck hopes that pre-health advisors will consider integrating this topic into their application preparation courses.
"Over 1.6 million Americans say they are transgender. That's comparable to the number of patients newly diagnosed with cancer yearly! Yet most medical school curricula hardly devote the same attention to the issues Trans Patients face and how our healthcare system could remove barriers to care."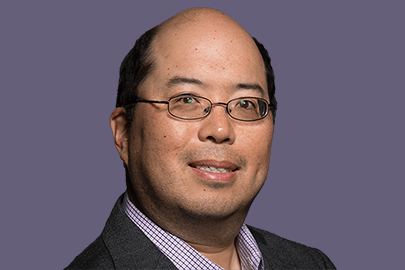 The conference ends with a plenary session featuring the new HPSA SJT Workshop.
"I'm grateful that the conference organizers allowed HPSA to run this workshop. This is the only region that gets to experience the Workshop this year."
"SJTs have been around for over a decade, but little is known about how the results are used in admissions decisions. The preliminary results from our survey suggest where there needs to be more transparency."
Pilots of the Situational Judgment Test workshop were presented at the 2022 University of California at Davis Pre-Health Conference and online as part of Health Professions Week last March.
"I've gained a lot of insight from our pilot sessions. I'm excited to apply these insights to this workshop."
In this session, Dr. Chuck will complete a simulated SJT with the attendees to develop responses to different scenarios and discuss the strengths and weaknesses of the proposed responses with the workshop participants.
"It should be interesting to see how attendees, which include faculty and staff advisors, admissions professionals, and independent consultants, will react to the workshop scenarios and the pressure to answer questions based on them. After taking the SJT, they should better understand what their students will experience."
And just like the SJTs, the sessions will not be recorded, and situations remain confidential from outside discussion.
"Yes, they have to honor a nondisclosure agreement," Dr. Chuck says with a smile. "All cell phones, tablets, and laptops must be turned off."
The workshop precedes a highly anticipated reporting session from the NAAHP Testing Task Force. It has conducted listening sessions and surveys among pre-health advisors about their concerns with increased reliance on SJTs in admissions decisions. A published report from the Task Force is anticipated this summer.
"I hope both presentations highlight how HPSA really strives to level the playing field for underserved applicants who aspire to be health professionals. We want to be stronger partners with advisors and applicants to realize our vision."
The CAAHP 2023 Conference is held at the historic Pfister Hotel. Treating Trans Patients will be presented on Friday, April 21, at 3 PM Central Time. The HPSA SJT Workshop is scheduled for 8 AM on Saturday, April 22, before the CAAHP Health Professions Fair that afternoon.
Milwaukee skyline image courtesy of Maximillian77 via Wikimedia Commons.