HPSA partnered with Oklahoma University-Tulsa University School of Community Medicine and Tulsa Community College to present seminar on medical school admissions for community college students
On Saturday, April 23, 2022, students from Tulsa Community College gathered in-person and online to learn about the process of applying to medical school. Laura Turner, Executive Director and Emil Chuck, PhD, Director of Advising Services, presented the pilot for the Undergraduate Medical Accelerator Program (UMAP), a new course available from HPSA. The HPSA team worked in partnership with representatives from Tulsa Community College, the host school, and Oklahoma University – Tulsa University School of Community Medicine.
"Our purpose with this program is to provide students with the information and tools they need to become successful medical school applicants," said Laura Turner.
UMAP consists of detailed presentations on admissions, prerequisites, and extracurricular activities. In the Resource Roundup section, students can talk to medical school admissions professionals and students and learn about the resources available from HPSA and their community college to help them on their journey.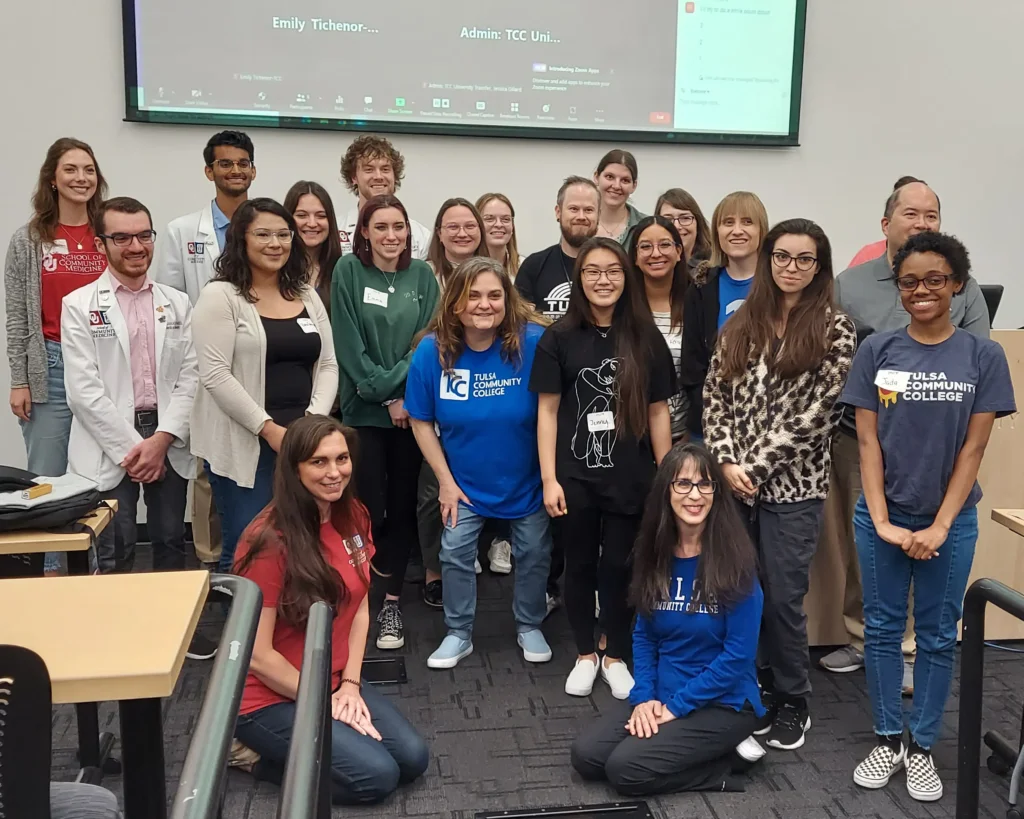 "Over 40% of higher education students in the United States are community college students, who tend to be from lower-income households and are more likely to be the first in their families to attend college," continued Laura Turner. "These students can suffer from an information gap about the arduous medical school admissions process. When they transfer to a university to complete their degree, they can be behind students who've had more access to information about the process."
"Partnering with the medical school was key," said Emil Chuck. "The community college students were able to talk with the medical students and ask them questions about their experiences. Having the chance to talk to a 'near-peer' allows students to envision themselves in the same position in a few years."
HPSA aims to roll the Undergraduate Medical Accelerator Program out to additional sites in the future. For more information or to request details on how to bring the program to your institution, contact HPSA.