Build your students' confidence to become successful healthcare professionals with this proven curriculum
Building on admissions basics or career discernment courses, Becoming a Student Doctor provides an in-depth dive to help aspiring healthcare providers discover their professional mission. Your students will identify the challenges and competencies to be successful through their education and career.
Help your students become competitive applicants and strong healthcare professionals by bringing Becoming a Student Doctor to your institution.
Partner Testimonials
"The South Louisiana AHEC Scholars Program has taken a giant leap forward in enhancing the learning journey of aspiring healthcare professionals. Integrating the HPSA curriculum into our program has opened doors to increased knowledge and growth.
This achievement wouldn't have been possible without the collaboration between South Louisiana AHEC and the HPSA team. Together, we've created a learning experience that fuses the best of both worlds – local expertise and nationwide insights. The integration of HPSA's curriculum into our program supports our mutual commitment to embracing diversity in healthcare. We believe a well-rounded education transcends boundaries and prepares us to provide the best care for all."
– Brooke Voorhies, Director of Career and Professional Education, Southwest Louisiana Area Health Education Center
Student get results
Students who have completed Becoming a Student Doctor understand their mission and can articulate it to admissions committees. Here are some selected student results:
Received a full cost-of-attendance scholarship to a premier state medical school
Earned top quartile scores on both Casper and PREview
"For me, it's strengthened my resolve to be an advocate for primary care."
– Course Participant
Constant Curation Ensures Up-To-Date Content
Dynamic forces influence health care – such as artificial intelligence (AI), the Dobbs decision, science distrust, diversity/inclusion, and extreme weather events due to climate change. Becoming a Student Doctor is updated and curated continuously to address current events and areas of importance and concern to students.
Topics covered in the course include:
▪ National healthcare priorities
▪ Healthcare shortages
▪ Interprofessionalism
▪ Academic competencies
▪ Pre-professional competencies
▪ Embracing inclusion
▪ Systems competencies
▪ Situational judgment development
▪ Making a school list
▪ The voyage ahead
The course was presented at the Academy of Professionalism in Health Care conference in October 2022.
Includes Situational Judgment Test Prep!
 "Great opportunities to practice having those conversations, especially when it comes to really tricky stuff."
– Course Participant
Hear What People Are Saying
"I feel much more prepared and enlightened."
"I would recommend this course to other students considering health professional school because it provides reliable resources on health topics such as diversity in healthcare, the healthcare system, and resources for the different exams like Multiple Mini Interviews and AAMC PREview."
"There's a lot that got presented that isn't content that I thought about prior. Climate change and health care delivery is a great example of this."
Post-course survey feedback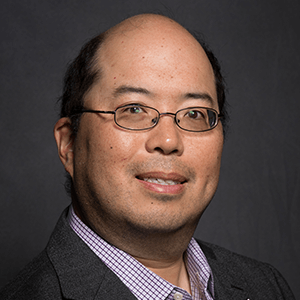 Meet Your Course Presenter
Emil Chuck, Ph.D.
Director of Advising Services
Emil Chuck, Ph.D. (he/him) is the Director of Advising Services for the Health Professional Student Association. He brings over 15 years of experience as a health professions advisor and an admissions professional for medical, dental, and other health professions programs. In this role for HPSA, he looks forward to continuing to play a role for the next generation of diverse healthcare providers to gain confidence in themselves and to be successful members of the inter-professional healthcare community.