Express Your Purpose, Competencies, and Attributes
Becoming a Student Doctor is a self-paced online course that empowers students to better understand the complexities of the healthcare system and articulate how they see themselves serving within it.
The course promotes interprofessionalism and is open to all aspiring health professional students, including pre-dental, pre-pharmacy, pre-veterinary, and other pre-health students as well as pre-medical students.
Through the course, students build their application profile and advocacy skills to articulate how they can fulfill society's need for health care providers and health equity in a complex, culturally competent interprofessional system.

Topics covered in the course include:
▪ National healthcare priorities
▪ Healthcare shortages
▪ Interprofessionalism
▪ Academic competencies
▪ Pre-professional competencies
▪ Embracing inclusion
▪ Systems competencies
▪ Situational judgment development
▪ Making a school list
▪ The voyage ahead
The course was presented at the Academy of Professionalism in Health Care conference in October 2022.
January 2023 Cohort Enrolling Now!
Hear What People Are Saying
"I feel much more prepared and enlightened."
"I would recommend this course to other students considering health professional school because it provides reliable resources on health topics such as diversity in healthcare, the healthcare system, and resources for the different exams like Multiple Mini Interviews and AAMC PREview."
"There's a lot that got presented that isn't content that I thought about prior. Climate change and health care delivery is a great example of this."
Post-course survey feedback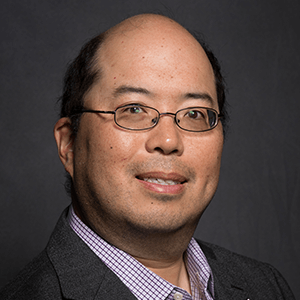 Meet Your Course Presenter
Emil Chuck, Ph.D.
Director of Advising Services
Emil Chuck, Ph.D. (he/him) is the Director of Advising Services for the Health Professional Student Association. He brings over 15 years of experience as a health professions advisor and an admissions professional for medical, dental, and other health professions programs. In this role for HPSA, he looks forward to continuing to play a role for the next generation of diverse healthcare providers to gain confidence in themselves and to be successful members of the inter-professional healthcare community.
Course Access
The self-paced course is available to pre-health students seeking admission to all health professions, including medicine, dentistry, pharmacy, optometry, veterinary medicine, clinical psychology, rehabilitation sciences, and others. One does not need to be a current applicant to be part of the course, but those who have some career shadowing or observation are encouraged.
Scholarship Access
Thanks to the generous support of our donors and sponsors, we can offer free access to the course to a limited number of students from under-resourced backgrounds or medically underserved areas.
Students may be qualified for free access based on any one of the following criteria:
Qualifying students must submit verification documentation (either a FAP letter or a copy of a high school diploma from a shortage area).  Early applications are encouraged as there are a limited number of scholarships available.
General Access
For pre-health students interested in the course who do not qualify for a course scholarship, we offer course access to new or existing SDN Gold and Lifetime donor members who join at that level by July 31.
Third-Party or Group Access
Pre-health organizations and partners may contact HPSA to arrange group access for its members.
Certification of Completion
Students who complete all required assignments in the self-paced course within a six-month timeframe (by December 31) may request a certificate of completion and a documentation letter for their pre-health advising office or a program admissions office where they have committed to enroll.