The Health Professional Student Association Student Advisory Council (SAC) today announced the 2023 awardees of their annual Advisor of the Year recognition.
2023 Undergraduate Advisor of the Year – Carol Robinson, Virginia Tech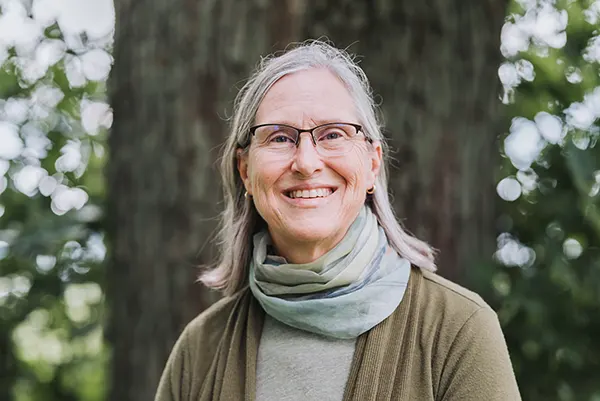 Carol Robinson serves as the Director of Health Professions Advising at Virginia Tech. She attended Sweet Briar College as an undergraduate, focusing on Mathematics, Psychology, and Teaching. She completed her M.A.Ed. in Counseling at Wake Forest University and is a National Certified Counselor (NCC). She has enjoyed serving other people in various capacities, including as an IT manager, family therapist in a psychiatric hospital, career coach, and, most recently, with health professions advising.
While she has been advising pre-health students for many years, she has been Director at Virginia Tech for the past 10 years. She loves serving this fascinating group of students, and says, "I want to encourage each person on their journey, and provide the support and care needed as each person learns to share the details of their story in their application process. I listen to many stories about people's hopes and dreams, and their deep desire to positively impact others through a future as a healthcare professional. I want to provide this extraordinary group hope, and steps to move forward successfully!"
The student who nominated Ms. Robinson credits her support and advice with their success in getting into medical school. "Ms. Robinson is the textbook definition of going above and beyond for her pre-med students. She assisted me over the course of the current application cycle by answering my endless questions and helping me fine-tune my personal statement. … She would go out of her way to work with my full-time work schedule, often meeting with me late at night, on Saturday afternoons, or even once while she was on vacation with her family. … Her kindness, generosity, and years of experience as a pre-med advisor have remained unparalleled amongst others, and I truly cannot recommend her enough for this award."
2023 Post-Baccalaureate Program Advisor of the Year – Dolores Shupp Byrne, PhD, Thomas Jefferson University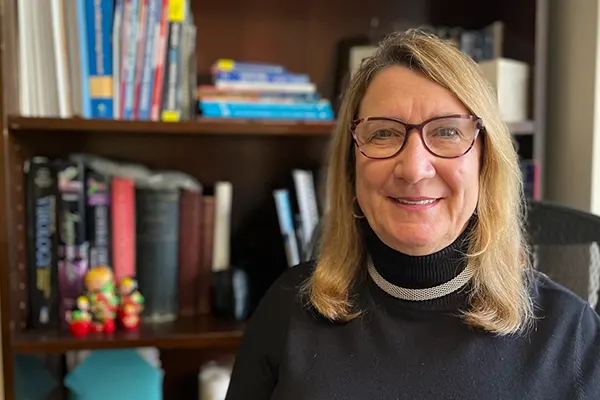 Dr. Shupp Byrne serves as the Program Director for the Post-Baccalaureate Pre-Professional Program at Thomas Jefferson University and as an Assistant Professor of Urology at Sidney Kimmel Medical College. She received her BS in Biology from Allentown College of St. Francis de Sales at DeSales University in Center Valley, PA. She earned her doctorate in Gross Anatomy and Cell Biology from the University of Pittsburgh School of Medicine.
The student who nominated Dr. Shupp Byrne highlighted how helpful she was to non-traditional students. "As career-change students, the idea of leaving the work we know to start a whole new career in medicine can be daunting. Dr. Byrne not only is a teacher and program director, but also an advisor to many of us postbac students. You can tell during every meeting with her that she cares about us and gets to know our stories. … As adult learners, having someone like this on your team is vital as we go through stresses that are unique to our age groups, such as worrying about finances as the primary supporter of your household, concern about if we can still pursue our dreams at our age, and even how to manage having a family while going through classes. As I myself move into positions of leadership as an incoming medical student, my one goal now is to be the type of mentor that Dr. Byrne has been for us throughout my time at TJU."
About the Award
In early 2022, the HPSA Student Advisory Council conceived of the award to allow students to recognize outstanding advisors. Student Advisory Council member and dental student Anand Shah explained, "As pre-health and health professional students, we've relied on the support of advisors to give us information and advice on the admissions process. We wanted to give students the opportunity to tell the world about their advisors who have gone above and beyond to help them, and other students, with their journey to become healthcare professionals."
Nominations for 2023 recognition were accepted between November 2022 and February 2023. From the nominations received, the Council selected an advisor from an undergraduate and post-baccalaurate program for 2023 awards.
"We are really excited to recognize these outstanding advisors as Advisor of the Year," said Thi Preysner, current pre-medical student and SAC member. "A great advisor is a mentor, cheerleader, and guide, and can make a huge difference in students' lives."
"Reading these nominations is moving," said Laura Turner, Executive Director of HPSA, "You can see how much of an impact these advisors are making on the lives of students. The Student Advisory Council struggles to choose just two advisors from the detailed nominations received."
She continues, "We congratulate these awardees and look forward to highlighting the great work of other advisors in future years."