Join now for application support
The 2022 – 2023 application cycle course has closed to new enrollment. Check back in the future for the 2023-2024 cycle class!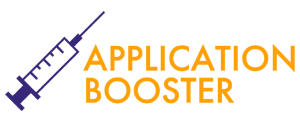 Need help submitting your application to a US health professional program on time?
Join our new HPSA Application Booster program to help you be the best applicant possible.
Get help from our dedicated pre-health advisor and former admissions professional with:
Questions about the process
Preparing for recruiting events
Sharpening your interviewing skills
What you get
As a member of the Application Booster program, you will receive the following:
Exclusive monthly
"Concise Advice"
targeted for where you are in the application cycle

Assignments to help you build a robust application

An accountability group with others going through the application process to help keep you on track

Monthly sessions with an admissions expert and other applicants where you can practice making your "elevator pitch" and answering interview questions
The primary target is students applying during the 2022 – 2023 application cycle and planning to enroll in 2023.
The course will run for ten months, from February to November 2022. Course membership includes access to our Google classroom with materials and a monthly session to work on your application materials and interviewing skills. Lifetime course purchasers will be able to participate in and access future versions of the course.
Topics that will be addressed will include:
Building competencies, including resourcefulness, leadership, networking, and teamwork
Obtaining letters of recommendation
Building your school list, including how to review school curriculum
And more
Want to see what types of materials are included? Check out our article on dropping and withdrawing from classes.
Why is there a course fee?
Health Professional Student Association provides its materials at the lowest possible cost – where possible, for free. However, because this course requires a higher level of support, we need to offset the costs to provide this program with a course membership fee. We are confident that the value we will be providing will be far above the membership fee.
If you are interested in the program but unable to join due to financial constraints, don't hesitate to contact us. We have a limited number of sponsored course memberships that we can make available to students who would otherwise be unable to join.
Refund Policy
If you purchase the course and decide it isn't for you, we offer a seven-day money-back guarantee. Just contact us within seven (7) days of purchase and we'll cancel your membership and refund your money, no questions asked.
Ready to build a better application?
The 2022 – 2023 application cycle course has closed to new enrollment. Check back in the future for the 2023-2024 cycle class!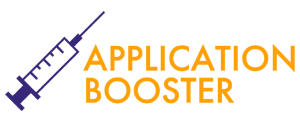 Application Booster Terms and Conditions
The Application Booster course is designed to help students as they prepare their applications for health professional school. HPSA provides no explicit or implied guarantee of health professional school admission to course members.
To ensure access for underserved students in alignment with our organizational mission, proof of current enrollment in an undergraduate or post-baccalaureate program may be requested of purchasers prior to admission to the course. We reserve the right to refuse course membership and refund the membership fee for purchasers who do not meet the course admission requirements. Please contact us with any questions.